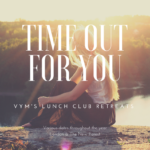 VYM's Charity Lunch Club - Sense Your Soul
VYM's Charity Lunch Club – August sees us host our next Lunch Club and we are amping the mental wellbeing up a notch and donating 50% of tickets sales to a charity that provides counselling & wellbeing support for children of war, War Child. So by purchasing a ticket not only will you be giving yourself some love, but someone else who needs it too!
This Months theme – Sense your Soul (tiny bit excited about this one)!! Date TBC
We will be guiding you through 4 hours of healing through the senses- yoga, food, aromatherapy and sound healing! 🙂 Find out more and reserve your spot by goinh to the shop page. Cost £45.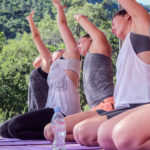 VYM's Relaxation Wellness Retreats
June 2017 see's us hosting not one but two of our 4 day relaxation retreats in the South of France.
After the success of our 2016 retreat, spaces are flying like hot cakes. Don't want to miss out, find out more by visiting our retreat page.
The second retreat is now SOLD OUT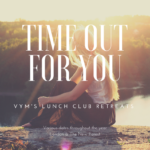 Retreat Lunch Club- Re-energise & Breathe
February the 4th sees us host our first retreat lunch club of the year. This is all about starting your year off on the right first, caring for YOU!
To find out more and reserve your spot by Heading to shop page / Cost £45.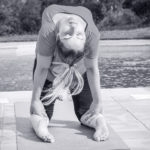 Presenting VYM's Stress-free Living Workshop with One Day Urban Yoga Retreats
On November the 12th, VYM are hosting a 60 minute Stress-free living workshop at this great one day urban retreat in London. Hosted by the likeminded yogi's, Lisa & Zaz, you will be given a retreat in a day. This will include two yoga classes, a delicious lunch, meditation and a workshop with us.
To find out more and reserve your spot by following this link / Cost £75.