Boost Packs
Coming soon…….
Coaching Packages
If you decided you would like to find out more about our 1-1 coaching see the general options below.
You can also drop us an email with any questions you have or to request your free 15 minutes telephone consultation.
The packages below are all available to purchase via our online shop.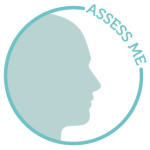 Assess Me Boost Pack ~ £39
For people who want some general pointers but happy to do the leg work to get there themselves. Generally your doing ok but could do with a little bit of guidance on areas that may be needing improvement, or maybe your interested in our other packages but don't want to take the plunge just yet.
Included in this package:
One off one 45 minute session
An assessment of your general wellbeing and exploring any potential concerns you are wanting to address
Helps you re-define your goals and ambitions and explore what barriers are currently preventing you from achieving these
Feedback report with general tips and techniques on how to support yourself with your general wellbeing or particular concern you came with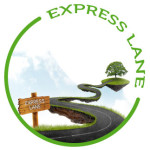 Express Lane Boost Pack ~ £99
For those who want a quick fix push in the right direction this ones for you. Great way to quickly re-motivate, give your health a boost and increase those energy levels.
This is a 3 week program. It aims to give you that gentle push in the right direction and gives you a whistle stop tour of the key modules stated in the signature package.
Included in this package:
Initial 60 minutes consultation (assessing goals, general wellbeing, imbalances)
An individually tailored wellness plan with quick changes you can bring into your life ASAP.
Continuous support and guidance with our wellness expert via email over the three weeks
Access to VIP resources and webinars sent straight to your inbox
A mini toolkit to take away with you, full of tips we've discussed over the month and extra takeaways that you might find useful in the future.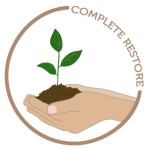 Complete Restore Coaching Package ~ £199
Stressed, feeling flat, unmotivated or are you unable to switch off? Poor sleep, lethargic, bloated, poor skin? If any of this rings true then this is the package for you.
A 6 week program to get mind and body restored, re-motivated and happy. Although this is designed around you and we support you according to what you need, as a general guide we also aim to cover the four components outlined here.
Included in this package:
Initial 60 minute consultation (assessing goals, general wellbeing, imbalances, discovering your body type).
Continuous support and guidance through each stage with our wellness expert, via email and weekly skype or phone sessions over the 6 weeks.
Your own bespoke toolkit stuffed full of tips, techniques and information on how you can carry on your journey after your program ends.
10% discount off any of our other VYM packages or retreats.