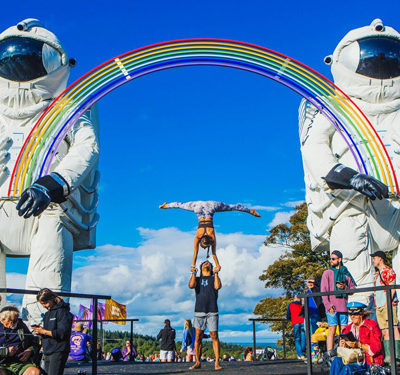 HAPPIEST FESTIVAL AWARD GOES TO…..
So this week it's been back to reality with a cold, autumnal bump following the most colourful end of summer parties yet. Bestival 2017. Don't get me wrong, I'm certainly not ready to accept that it is the end of the summer (I mean have we even had one?) but, if it's got to end, then in my opinion no one does a final farewell better than the Bestival gang.
If you read my blog back in June – Wellness at Festivals Guide, you will see that I have made it my mission this summer to explore what festivals are coming up trumps in the emotional wellbeing stakes and I have to say Bestival definitely came out on top. So here it is; my 2017 Bestival review!
2017 Bestival Review
I have to admit the new site took a little getting used to and if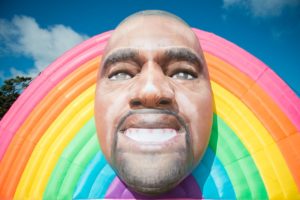 I'm honest I'm not sure it's quite as pretty as the old site on Robin Hill; the rolling hills meant you could see for miles and it really showed off the fabulous artistic creations for which Bestival is celebrated. That being said, if there has to be a substitute, the Lulworth Estate is pretty special in it's own right; dancing to the backdrop of a 17th century castle, lit up in the colours of the rainbow, is definitely a unique experience.
So, back to wellness. There were lots and lots of things to try and get stuck into but in this Bestival review I'm prioritising what I believe to be key to a happy festival mind;
Sleep – The little you get at a festival means it needs to be quality, right?!

Food – The fuel you need to keep going

Extra services – I'm talking yoga, showers, hot tubs etc.
Bestival review of sleep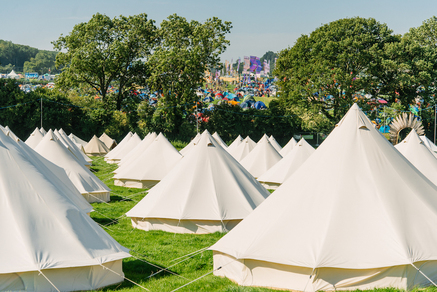 We were based in the backstage camping which although not quite to the same standard as boutique, it was still blooming amazing. Firstly, the space; tents practically have their own mini gardens. Yup stumbling on guy ropes is just not a problem here. Secondly, there's the posh toilets and showers! Argh, how to describe this…. Just heaven. Knowing you can wash away yesterday's sins (and mud in the case of this year) well, happiness doesn't come simpler than that.
Within our camp area they also had lots of tipis already set up which look amazing. I've been told they are all kitted out ready for your arrival, which really does take the stress out of camping. Unfortunately I can't feed back on that whole other level experience, but fingers crossed, maybe next year 😉
Bestival review of food
It's all about the food collective tent; a whole area dedicated to delicious independent food stalls. I was pleased to see there were so many healthy options to try. My two favourite go-tos for the festival have got to be The Elephant Juice Bar and Hanoi Kitchen. The Elephant Juice company are like a life source at a festival. Their freshly made juices, no matter which you choose from their delicious selection, always seem to hit the spot.
Bestival review of Extras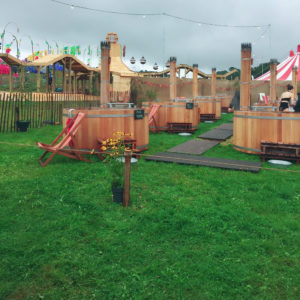 Top of this list is the hot tubs, provided by Bathing under the Stars. Even in the pouring rain they really did lift my spirits. In fact, who knew that sitting in a hot tub in the rain, is actually pretty delicious. Plus, if that wasn't enough to get you going, there's also the glass of champagne, the proper showers and the post hot tub pamper area, which includes hairdryers, mirrors, the lot! These guys really do know how to do festival happiness.
Bestival also have the slow motion area which has all the yoga, meditation and relaxation services you could wish for. I have to admit this year I didn't really take advantage of this area as much as I would have liked to on account of the rain / mud obstacle course between my tent and there but I heard the likes of fat buddha yoga and the gong bath experience were a real hit. Oh, and I also saw, very impressively, people going on nature runs first thing in the morning, running around the estate and through the woods. So shout out to those guys!
All in all, despite the rather damp weather, dampen our spirits it did not. It's valiant attempt was just no match for the happy caring vibe that Bestival do oh so well. Thanks Bestival, you're definitely VYM approved!
So readers, as always, any questions / comments leave below and I look forward to doing it all over again with you next year 🙂
Nat, VYM x