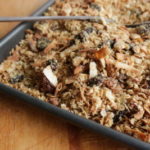 My latest granola creation. I think the combination of nutmeg, maple and coconut is a real winner. The way it tastes to the way it fills the kitchen with the it's heart warming smells, makes it a perfect soul comforter.
If you haven't yet given homemade granola a bash, TRY IT. It's so simple and a million times better than shop bought cereals, with the sugar and all sorts of other nasties that your body could do with out as the first thing it's feeding on in the day! This has no refined sugar and the oats and coconut provide a gentle release of energy for hours, so it's pretty much the perfect way to ease yourself into the day.
If you want to try other versions, check out my other two homemade granola recipes, Fruit and Nut or Honey Nut Granola.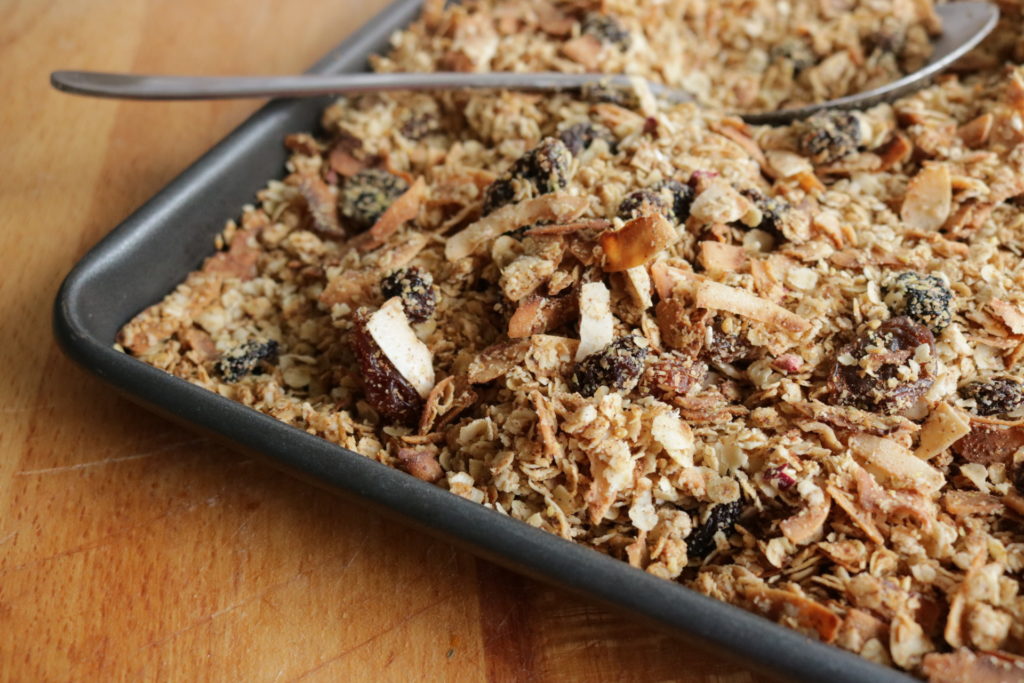 Nutmeg & Coconut Granola
2017-07-26 13:08:34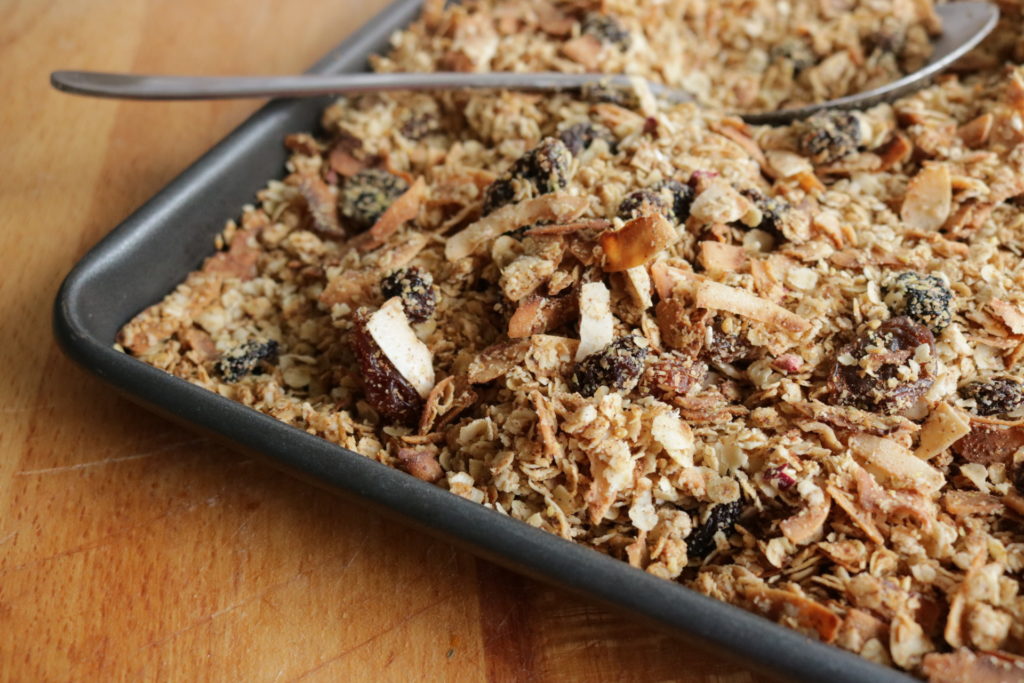 Ingredients
300g Rolled Oats
150g Coconut flakes
Rind of an orange
1 tsp Nutmeg
3 tbsp maple syrup
3 tbsp coconut oil
3 tbsp almond butter
1 handful of chopped up dried apricots
Instructions
Turn the oven to 180 degrees
Melt the coconut oil, almond butter, maple syrup in a pan
Add the nutmeg, orange rind and coconut. Mix.
Put it all in a large bowl with the oats. Mix until well combined
Spread on to a baking tray and bake in over for approx. 5 minutes until gone slightly golden
Remove from oven and use a spoon to turn the mixture a little before placing back in the oven for another 5 minutes
Once the mixture has gone a nice golden colour remove from oven and add the chopped apricots
Leave to cool before place in an air tight container
Valueyourmind http://www.valueyourmind.com/